Tips For Choosing And Installing Outdoor Curtains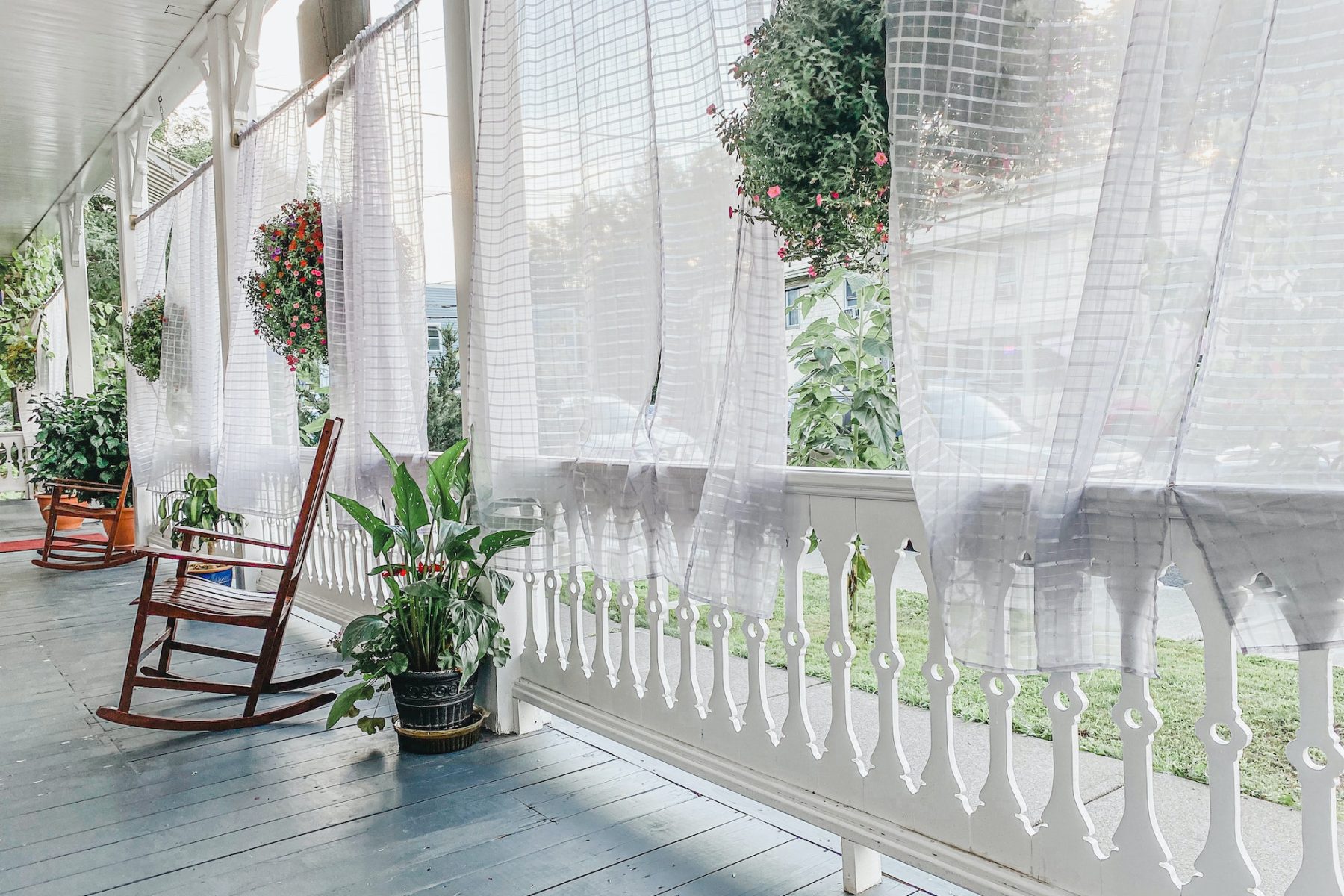 Introduction
Outdoor curtains are an excellent way to take your outdoor living spaces to the next level. They provide a touch of privacy, shade, and some style to your outdoor area. This guide offers you tips on how to choose and install outdoor curtains that suit your needs and style.
Choosing Outdoor Curtains
Choosing the right outdoor curtains can be a daunting task. The following factors can guide you in making an informed choice:
Material
When choosing outdoor curtains, it's essential to consider their material. Polyester and other synthetic fabrics are great options since they are resistant to fading and weathering compared to natural materials like cotton or silk. You should also look for materials that are machine washable and dry quickly.
Color and Pattern
When choosing outdoor curtains, color and patterns are essential considerations. It's essential to choose colors and patterns that complement the style of your outdoor area. If you have outdoor furniture or cushions with bold colors and patterns, consider plain-colored curtains to balance the décor. Light-colored curtains will reflect the sun's heat, keeping your outdoor space cooler.
Size and Length
The curtain size and length depend on the size of your outdoor area, the height of your ceiling, and your preference. Ensure that you measure the space you want to install the curtains before making any purchase. Always go for curtains that are longer than the reference point since they look elegant and offer privacy.
Hardware and Accessories
When choosing outdoor curtains, it's essential to consider the hardware and accessories. Stainless or powder-coated metals are excellent options since they are rust-resistant and can withstand outdoor conditions. For hardware, consider outdoor-grade rods that can handle the weight of the curtains. Other accessories like tie-backs and clips can help secure the curtains in place and boost the overall aesthetic.
Preparing for Installation
Before installing outdoor curtains, it's vital to prepare your space. Consider the following:
Measuring the Space
Before installing the outdoor curtains, you should measure the width and height of your space. This includes the size of your windows, doors, and any other openings where you want to install the curtains. This will give you an accurate measurement of the curtain length and width.
Determining Placement
When determining the placement of outdoor curtains, you should consider the direction of the wind and the sun's position. For instance, if the wind is always blowing in one direction, and the sun is strongest from one side, you should install the curtains on the opposite side. This will help the curtains remain in place and provide the best shade and privacy.
Choosing a Method of Attachment
The attachment method you choose for your outdoor curtains will depend on your preference, the weight of the curtains, and the hardware available. Most outdoor curtains have rod pockets, loops, or grommets for attachment. You can use brackets, screws or hooks to install the rods.
Installing Outdoor Curtains
The following steps can guide you when installing outdoor curtains:
Attaching Hardware
Once you have chosen the installation method, the next step is to install the hardware. This involves attaching the brackets or hooks to the wall or poles for support.
Hanging the Curtains
Insert the curtains into the rods, and then hang them on the brackets or hooks. Ensure that the curtains are level and straight, and adjust them accordingly.
Making Adjustments
Once you have installed the curtains, you should make necessary adjustments to ensure that they look great and serve their purpose. Ensure that the curtains are not too loose or too taut, and that they provide the necessary privacy and shade.
Maintenance and Care
Maintaining outdoor curtains is essential to ensure that they last long and continue to provide the necessary shade and privacy. The following tips can help you maintain and care for your outdoor curtains:
Cleaning Outdoor Curtains
Most outdoor curtains are machine washable. However, you should always check the manufacturer's care instructions. You can use a mild detergent and lukewarm water to wash and rinse the curtains, then air-dry or tumble dry low heat.
Storing Outdoor Curtains
When not in use, it's essential to store outdoor curtains correctly. Ensure that the curtains are clean and dry before storing them. You can fold them neatly and store them in a dry, cool place.
Conclusion
Outdoor curtains are an excellent way to add privacy and style to your outdoor living spaces. Choosing the right curtains, preparing your space, installing them correctly, and maintaining them can help you get the most out of your outdoor curtains.
FAQs
1. Can I use indoor curtains outdoors?
No. Indoor curtains are not suitable for outdoor use since they are not designed for outdoor weather conditions like wind and rain.
2. Can outdoor curtains be used as a replacement for shades?
Yes. Outdoor curtains provide shade, privacy, and a touch of style, making them an excellent replacement for shades.
3. Can outdoor curtains be used in coastal areas?
Yes. However, you should choose materials that are rust-resistant, fade-resistant, and can withstand salt spray and moisture. Stainless steel or powder-coated hardware is ideal for coastal areas.