Relax In Style With The Best Outdoor Lounge Chairs
Summer is here, and it's time to embrace the warm weather and sunshine. One of the best ways to enjoy the great outdoors is by investing in a comfortable and stylish outdoor lounge chair. However, with so many options available on the market, it can be overwhelming to choose the perfect one for your space. That's why we have taken the time to round up the best outdoor lounge chairs that will not only provide you with a place to relax but also add a touch of style to your outdoor living area.
Factors to Consider When Choosing an Outdoor Lounge Chair
Comfort and Support
When selecting an outdoor lounge chair, comfort and support should be at the top of your priority list. Look for a chair with a sturdy frame and a comfortable cushion that will provide both back and seat support. An ergonomic design is essential to ensure that you can sit for extended periods without feeling discomfort or strain. By choosing a chair that prioritizes your comfort, you can fully relax and make the most of your outdoor leisure time.
The Outdoor Space
Another factor to consider is the size and style of your outdoor space. Whether you have a spacious deck or a small balcony, there is a lounge chair option that will fit perfectly.
Larger decks can accommodate multiple chairs, allowing you to create a social sitting area for you and your guests. On the other hand, if you have limited space, selecting a single lounge chair that is compact and foldable can be a great solution.
However, overall you should consider the aesthetic of your outdoor area and choose a lounge chair that complements the style.
Luckily, whether you prefer a sleek and modern design, a classic and timeless look, or something more eclectic and colorful, there are plenty of options available to match your personal taste.
Material and Durability
Durability and material are also important factors to consider when choosing an outdoor lounge chair. Outdoor furniture is exposed to various weather conditions, so it's essential to select chairs made from materials that can withstand the elements.
Look for chairs made of rust-resistant and warp-resistant materials, especially if you live in an area with high humidity or frequent rain.
This will ensure that your lounge chair remains in good condition for years to come, even when exposed to harsh outdoor conditions.
Top Outdoor Lounge Chairs to Consider
1. The Hammock Chair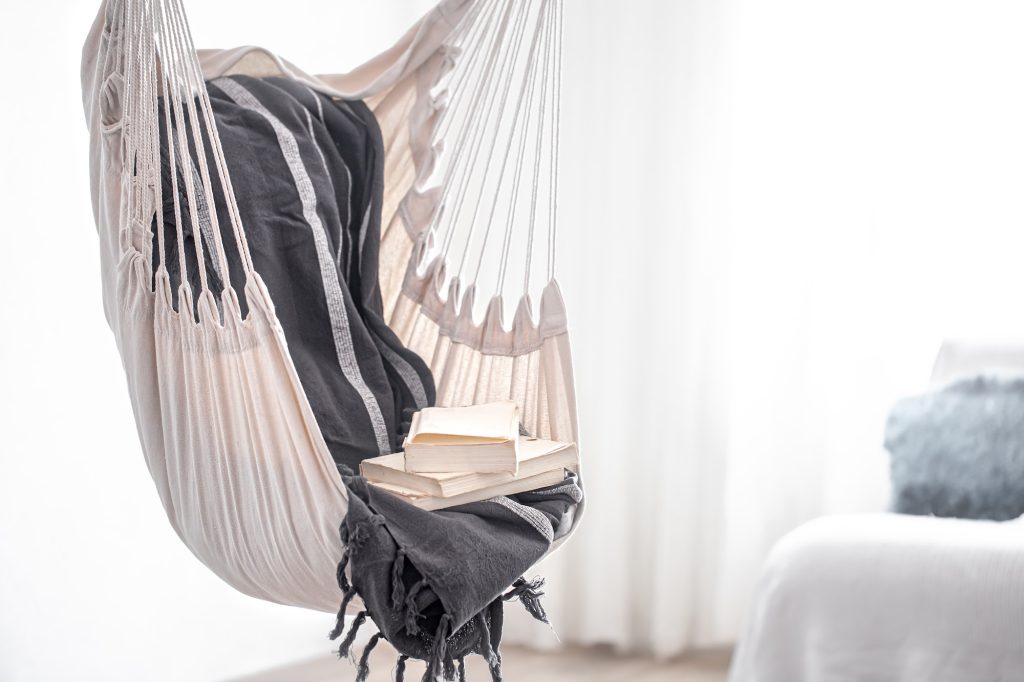 If you're looking for a lounge chair that's unique and fun, the hammock chair may be the perfect choice for you. It allows you to sway gently while enjoying your surroundings.
The Hammock Chair is a unique and fun option for outdoor lounging. It allows you to sway gently while enjoying your surroundings.
Pros
Provides a unique and relaxing experience
Can be hung in various locations, such as from a tree or on a porch, offering versatility
Cons:
May not provide as much support or comfort as other lounge chairs
2. The Adirondack Chair
The Adirondack chair is a classic and timeless option for outdoor lounging. It is comfortable, sturdy, and designed to last for years.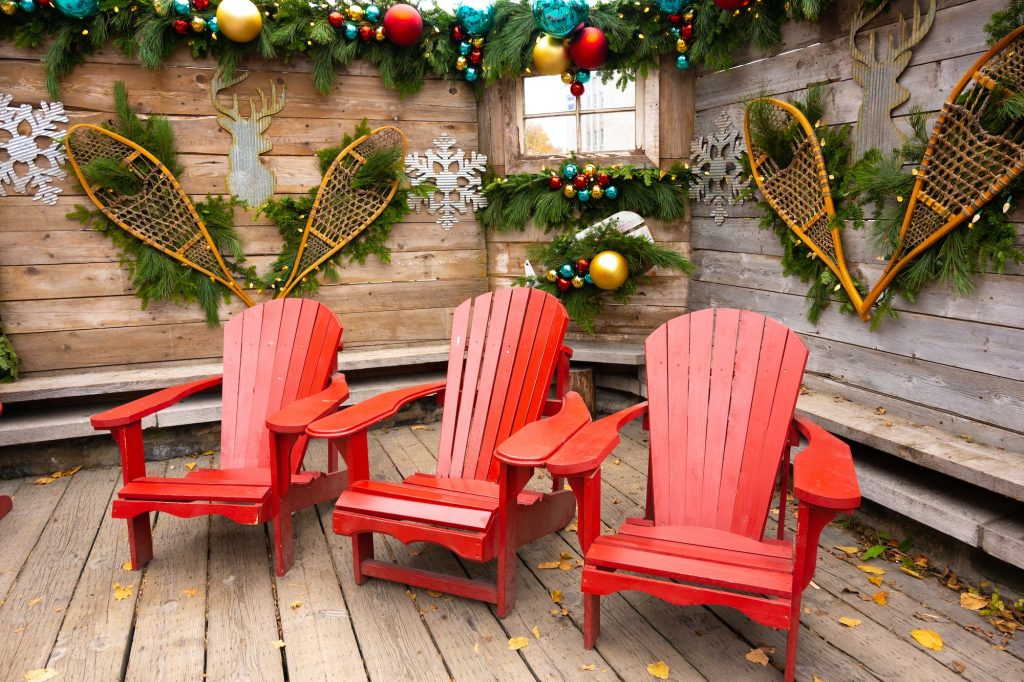 Pros:
Provides excellent comfort and support
Durable and long-lasting
Available in various styles and finishes
Cons:
Can take up a significant amount of space
.
3. The Chaise Lounge
The Chaise Lounge is perfect for those who love to sunbathe. These chairs allow you to lie flat on your back or stomach, keeping you cool and comfortable on hot summer days.
Pros:
Adjustable positions for optimal comfort
Ideal for sunbathing and relaxing by the pool
Cons:
Some chaise lounge chairs may be larger and take up more space
The chaise lounge is the perfect choice if you love to sunbathe. These chairs allow you to lie flat on your back or stomach, keeping you cool and comfortable on hot summer days.
4. The Rocking Chair
Rocking chairs are a fun and unique way to relax outdoors. They are perfect for reading a book or enjoying a glass of lemonade while rocking gently back and forth.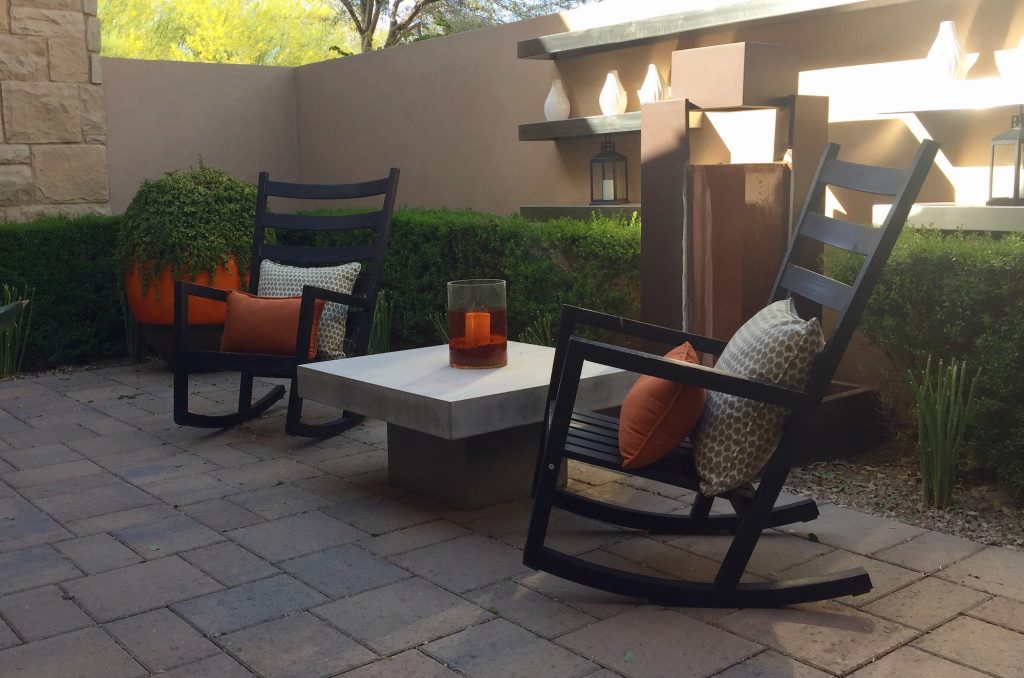 – Pros:
– Provides a soothing rocking motion for ultimate relaxation
– Great for reading or enjoying a drink on a lazy afternoon
– Adds a touch of nostalgia and charm to your outdoor space
– Cons:
May not provide as much support or comfort for extended sitting periods
5. The Hanging Egg Chair
The hanging egg chair is a modern take on the classic rocker. It's comfortable and stylish, perfect for relaxing outdoors.
Pros:
– Unique and eye-catching design
– Provides a cozy and enclosed space to relax
– Adds a contemporary touch to your outdoor decor
Cons:
– Requires a sturdy and secure structure for hanging
Tips for Maintaining Your Outdoor Lounge Chairs
1. Clean Regularly
To keep your outdoor furniture looking great, clean it regularly with soap and water. Be sure to remove any leaves, dirt, or debris that may have accumulated.
2. Use Protective Covers
Protective covers are an excellent way to keep your furniture looking great year-round. They help to protect your furniture from the elements, and they're easy to remove when you're ready to use your furniture again.
3. Store Appropriately
If you live in an area with harsh winters, it's important to store your furniture appropriately during the off-season. This will help to keep your furniture looking great for years to come.
Conclusion
There's no better way to enjoy the great outdoors than with a comfortable outdoor lounge chair. Whether you're lounging poolside or enjoying a quiet evening on your patio, the right chair can make all the difference. By considering the factors above and choosing one of the top outdoor lounge chairs we've highlighted, you're well on your way to a summer filled with relaxation and style.
What are you waiting for? Go out and find your perfect outdoor lounge chair, and start enjoying the sunny season today!