Designing Your Dream Outdoor Kitchen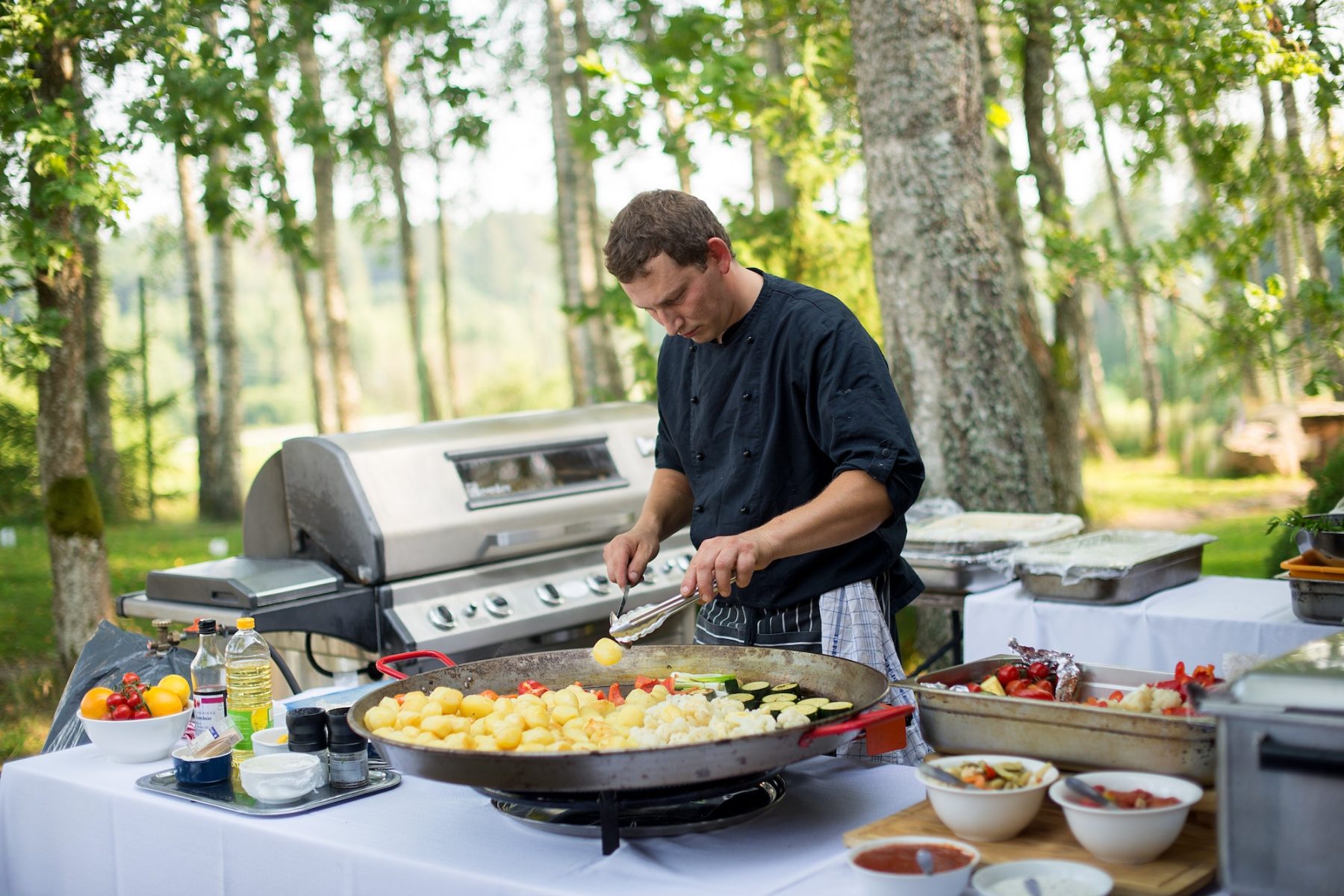 Summer is the perfect time to cook and entertain outdoors. If you're planning to upgrade your outdoor living space, designing an outdoor kitchen is a great place to start. In this article, we'll guide you through everything you need to consider when planning and designing your dream outdoor kitchen.
Location and Layout
Considerations for Choosing a Location
Choosing the right location for your outdoor kitchen is crucial for several reasons. Consider the following when selecting a location:
Proximity to your indoor kitchen
Shade and wind patterns
Access to utilities such as water, gas, and electricity
Outdoor Kitchen Layout Options
There are several outdoor kitchen layout options to consider, including:
Galley-Style Layout
L-Shaped Layout
U-Shaped Layout
Straight-Line Layout
Essential Appliances and Features
Grill
A grill is the centerpiece of any outdoor kitchen. Consider what type of fuel you want to use (propane, natural gas, or charcoal), how much space you have, and what type of cooking surface you prefer.
Refrigerator and Freezer
A refrigerator and freezer are essential for keeping food and drink cold and fresh. Consider the size and storage capacity you need, as well as any additional features like a built-in ice maker.
Sink and Dishwasher
A sink and dishwasher help you keep your outdoor kitchen clean and make food prep and clean-up a breeze.
Kegerator or Bar Area
A kegerator or bar area is perfect for entertaining guests and enjoying drinks outdoors.
Storage Space
Ample storage space is crucial for keeping all your outdoor kitchen supplies on hand.
Designing the Perfect Outdoor Kitchen Island
Choosing the Right Countertop Material and Finish
Consider the durability and maintenance requirements of the countertop material you choose, as well as the aesthetic appeal.
Matching your Outdoor Kitchen Island to your Home's Aesthetic
Your outdoor kitchen island should match the exterior of your home to create a cohesive look.
Deciding on an Island Size and Shape
The size and shape of your outdoor kitchen island will depend on the space you have available and the appliances and features you want to include.
Lighting and Heating
The Importance of Proper Lighting in your Outdoor Kitchen
Proper lighting is essential for safety and ambiance. Consider installing task lighting over your cooking area and ambient lighting to create a warm and inviting atmosphere.
Choosing the Right Heat Source for your Outdoor Kitchen
Consider the amount of heat output you need, as well as the fuel source and safety features of the heat source you choose.
Outdoor Kitchen Extras
Outdoor Pizza Ovens
An outdoor pizza oven is an excellent addition to any outdoor kitchen for pizza lovers.
Fire Pits and Fireplaces
A fire pit or fireplace adds warmth and creates an inviting gathering place for family and friends.
Seating Areas and Entertainment Features
Seating areas and entertainment features, such as an outdoor sound system, help create a comfortable and entertaining outdoor space.
Maintaining Your Outdoor Kitchen
Cleaning and Maintaining your Grill and Appliances
Regular cleaning and maintenance are crucial to ensure your outdoor kitchen lasts for years to come.
Protecting your Outdoor Kitchen during Inclement Weather
Proper protection and care during inclement weather will help extend the life of your outdoor kitchen.
Conclusion
With a well-designed outdoor kitchen, you'll be able to cook, entertain, and enjoy the outdoors all season long. Use this guide to help you plan and design the outdoor kitchen of your dreams. With the right layout, appliances, features, and extras, you'll have a space that's perfect for spending time with family and friends. Start designing your dream outdoor kitchen today!